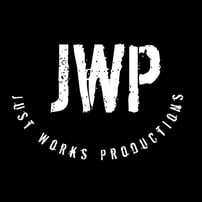 Welcome to the Just Works Productions Videography service page, where we offer top-quality video production services that help you bring your creative vision to life. Our team of experienced videographers is dedicated to delivering high-quality work that tells your story in a dynamic and engaging way.
Whether you're a musician, a business owner, or an individual looking to create compelling video content, our videography services have got you covered. We use the latest equipment and techniques to capture stunning footage that captures the essence of your brand and leaves a lasting impression.
Our videography services include music videos, promotional videos, commercials, and more. We work closely with you to develop a concept that fits your vision and budget, and we handle all aspects of the production process, from scripting and storyboarding to filming, editing, and post-production.
We pride ourselves on delivering video content that is visually stunning, creative, and engaging. We understand the importance of capturing your story in a way that resonates with your audience and drives results for your business. That's why we take the time to get to know you and your brand, so we can create video content that truly represents who you are and what you stand for.
At Just Works Productions, we are passionate about using the power of video to tell stories and connect people. Let us help you bring your vision to life with our videography services. Contact us today to learn more about our services, and let's get started on your next project!