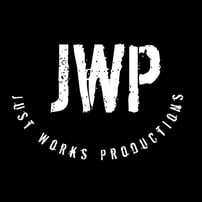 Welcome to Just Works Productions, a record label dedicated to creating and promoting the best in hip-hop and Gospel music. Based out of Valdosta, Georgia, we specialize in music production, marketing, and artist development, with a focus on supporting and elevating emerging talent in our community and beyond.
At Just Works Productions, we believe that music has the power to inspire, uplift, and bring people together. That's why we work hard to create music that speaks to the heart and soul of our listeners, whether it's through our dynamic hip-hop beats or our powerful Gospel anthems.
We are proud to represent two incredible artists, Precious Love and Nephew OD, who are making waves in the music world with their unique styles and heartfelt lyrics. Precious Love brings her powerful voice and inspiring messages to every track, while Nephew OD's raw, authentic sound captures the essence of the streets.
Our team of experienced producers, marketers, and creatives work tirelessly to ensure that every song we release is a hit, and that our artists have the support and resources they need to succeed. Whether it's through studio time, marketing and promotion, or live performances, we are committed to helping our artists reach their full potential and achieve their dreams.
So whether you're a fan of hip-hop, Gospel, or just great music in general, we invite you to explore our website and discover the incredible artists and music of Just Works Productions. Thank you for your support, and we look forward to sharing our passion for music with you!
Welcome to Just Works Productions