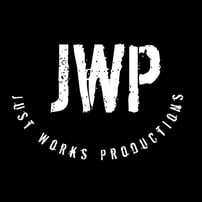 Welcome to the Graphic Design page at Just Works Productions!
Our team of talented graphic designers specializes in creating stunning visual designs that are tailored to your brand and message. We work closely with you to understand your vision and goals, ensuring that our designs align with your business and marketing strategies.
Our services cover a broad range of design needs, from branding and logo design to marketing collateral and print materials. Whether you're looking to create a new brand identity or refresh an existing one, we have the expertise to deliver exceptional designs that are both aesthetically pleasing and effective.
We understand the importance of delivering designs that are both creative and practical. Our designs are optimized for both print and digital media, ensuring that they're versatile and effective across all channels. We also ensure that our designs are user-friendly and accessible, making it easy for your audience to engage with your brand.
Our design process is collaborative and transparent, ensuring that you're involved at every step of the way. From initial concept to final delivery, we keep you informed and involved to ensure that our designs meet your expectations.
Whether you're a new business looking to establish your brand or an established company looking to refresh your image, our team of graphic designers is here to help.
Contact us today to get started on your graphic design project!