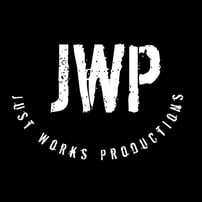 Welcome to the Commercials and Jingles page at Just Works Productions!
Our team of experienced writers, producers, and composers is dedicated to creating unforgettable jingles and commercials that capture your brand's essence and resonate with your audience. We use a collaborative approach to ensure that our final product reflects your brand's values and unique voice.
Our commercial and jingle services cover a broad range of needs, from radio and TV commercials to digital and social media campaigns. We work closely with you to understand your target audience and create a custom message that speaks directly to them.
Our team of composers and musicians has a diverse range of styles and expertise, ensuring that we can create a jingle or soundtrack that matches your brand's personality and messaging. We also provide scriptwriting services, ensuring that your message is clear, concise, and memorable.
At Just Works Productions, we understand the importance of delivering a high-quality final product that meets your standards and exceeds your expectations. We provide regular updates and revisions throughout the process to ensure that our work aligns with your vision.
Whether you're looking to create a catchy jingle that sticks in your audience's head or a powerful commercial that drives sales, our team of writers and composers is here to help.
Contact us today to get started on your commercials and jingles project!