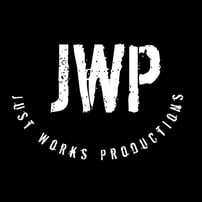 Welcome to the world of Nephew OD, a rapper, producer, investor, and co-owner of Just Works Productions. Hailing from Valdosta, Georgia, Nephew OD has been making waves in the music industry with his raw, authentic sound and his entrepreneurial spirit.
As a rapper, Nephew OD has a unique style that blends the grit and intensity of the streets with the soulful rhythms of Gospel and R&B. His lyrics are honest, raw, and deeply personal, exploring the realities of life in the inner city and the struggles and triumphs that come with it.
In addition to his work as a rapper and producer, Nephew OD is also an investor and co-owner of Just Works Productions, a record label that specializes in hip-hop and Gospel music production and marketing. Through Just Works Productions, he is able to support and elevate emerging talent in his community and beyond, and provide a platform for artists who share his passion for creating powerful, meaningful music.
With his drive, passion, and entrepreneurial spirit, Nephew OD is a true trailblazer in the music industry. He is constantly pushing himself to explore new creative horizons and to bring his unique perspective and voice to the world.
So if you're a fan of raw, honest, and powerful music that speaks to the heart and soul, we invite you to explore the world of Nephew OD and Just Works Productions. Thank you for your support, and we look forward to sharing our passion for music with you!